mssv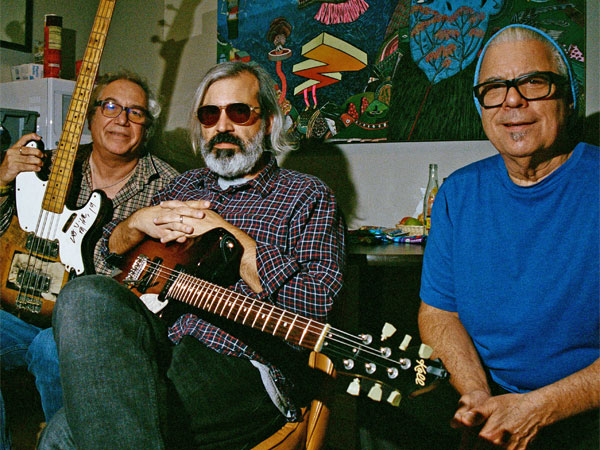 (photo by devin o'brien, click here for 300dpi hires version)

"haru tour 2020"

featuring
mike baggetta
,
stephen hodges
and
mike watt

thu, march 19
at the sardine
1101 s pacific av
san pedro, ca
(424) 287-2408

fri, march 20
at cardiff giant tattoo
119 w mcdowell rd
phoenix, az
(602) 253-0007

sat, march 21
at the orpheum theater
15 w aspen av
flagstaff, az
(928) 556-1580

mon, march 23
at 89th st
8911 n western av
oklahoma city, ok

tue, march 24
at vino's
923 w 7th st
little rock, ar
(501) 375-8466

wed, march 25
at the hi tone cafe
412 n cleveland st
memphis, tn
(901) 490-0335

thu-fri, march 26
at the big ears festival
knoxville, tn

sat, march 28
at the 529 bar
529 flat shoals av se
atlanta, ga
(404) 228-6769

sun, march 29
at snug harbor
1228 gordon st
charlotte, sc
(704) 561-1781

mon, march 30
at the cave
452 1/2 w franklin st
chapel hill, nc
(984) 234-0293

tue, march 31
at the ottobar
2549 n howard st
baltimore, md
(410) 662-0069

wed, april 1
at the union pool
484 union av
brooklyn, ny
(718) 609-0484

thu, april 2
at the ruba club
416 green st
philadelphia, pa
(215) 627-9831

fri, april 3
at the funhouse at mr smalls
400 lincoln av
millvale, pa
(412) 821-4447

sat, april 4
at the ace of cups
2619 n high st
columbus, oh
(614) 262-6001

sun, april 5
at the grog shop
2785 euclid heights bl
cleveland heights, oh
(216) 321-5588

mon, april 6
at small's bar
10339 conant st
hamtramck, mi
(313) 873-1117

tue, april 7
at the state street pub
243 n state av
indianapolis, in
(317) 974-9285

wed, april 8
at constellation
3111 n western av
chicago, il

thu, april 9
at kaiju
1004 e oak st
louisville, ky
(502) 409-6979

fri, april 10
at the sinkhole
7423 s broadway
saint louis, mo

sat, april 11
at the recordbar
1520 grand bl
kansas city, mo
(816) 753-5207



from mike baggetta regarding "haru tour 2020" by mssv:

I get to take a trip through a good portion of the US with my band, mssv (Main Steam Stop Valve). We did a quickie mini-tour back in December that was wholly in the state of California as a way to work out a bunch of brand new music in front of the people that we then recorded right after at BIG EGO Studios in Long Beach. Those sessions will come out as our first studio album later this year on the BIG EGO label...

In the meantime I think it's important, if you have a band, to keep playing as much as possible for a bunch of reasons. One of them in this case is so that people in other parts of the land can hear the new music and what we've been up to with it. We want to share this with as many people as possible. Another is so that the three of us can keep learning how to play together better and get into the music more deeply together, which I think should be a constant quest for any band or artist. Lastly, just simply, is that we also have the 'Live Flowers' album that was released on Striped Light Records a couple months ago and I want to be able to bring that, and our other stuff, to the people that come out to our shows as well. Its just a way to try to make it as easy as possible for everybody.

All the shows we're playing have some really special aspect going on. Whether it's our first time playing a certain room, or all the great openers, venue workers and people putting on the shows we get to meet. Some standouts maybe to look out for would be our first appearance at the Big Ears Festival in Knoxville (crazy amazing lineup at that), our double-bill at Ottobar in Baltimore with The Messthetics, or the very first show on our tour in San Pedro with George Hurley's band sharing the night, or our return to Philadelphia through Ars Nova Workshop (they put on the concert last year that became the 'Live Flowers' album), and etc. There really is too much to mention. I hope to see a lot of people coming to hear this new music. I think it's really special and really different from anything else out there. And I think it'll surprise everyone that comes out. That's my hope anyways.

It's a real honor to lead this band and have two of my favorite artists of all time, Stephen Hodges & Mike Watt, be so committed to bringing this music, my crazy ideas, and this band to life. Truth is it wouldn't be this band with anyone else. I write the music I bring in with the way they play in mind, and they have as much say in what happens as well when we get together to work it out. I learn a lot from them and I know every time we do something together the music benefits many-fold, and to me that's the great gift of a great band. I'm really just very thankful.




from stephen hodges regarding "haru tour 2020" by mssv:

Being-In/Touring with MSSV means to me... Stephen Hodges the drummer/sonic landscapist. It means I work in an environment of rhythmically and melodically intense music where all the players work together as a whole to make the music grow on a day to day basis. On one side I have Watt on bass, he's like a great day at Banzai Pipeline. On the other side Baggetta and his guitar are like Yellowstone's Old Faithful a cascade of melody and texture. Talking about my Drum area; since We Tour Econo in Watt's van. I get to bring my own set up. Means I can create a rig, bring a collection of drums mics pedals percussions etc. that I can develop and grow with. It can start out as one thing and after 20-some-odd gigs bloom and develop into who knows what. Color me stoked, happy, inspired, grateful and excited. Much love.

---
---