an old and dear friend. very active in the early 80s sst scene, besides doing the first black flag, meat puppets and husker du records, he mixed and produced the first minutemen ones: "paranoid time" (1980), "the punch line" (1981), "what makes a man start fires" (1982) and the second side of "buzz or howl (under the influence of heat)" (1983). he's a remarkable man who's had incredible influence on me. he now lives in austin, texas and contiues to do music. he just started a small p.a. company.

he's also a cousin of steve reed.

he can be reached at spot2loon@compuserve.com.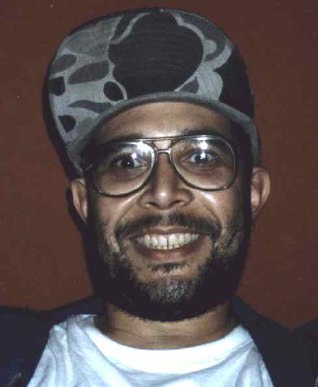 los angeles, ca - 1992
spot
photo by sandy glaze
---
---
this page created 15 dec 98